Home
What can I expect next from BHP?
*warning: not recommended to contact any of us.
Name: Matthew D. Orr
Base of Operations: Memphis,TN
Status:Sound and Lighting Director, actor & writer; Assistant Webpage Maintainer, insubordinate, rash, hardboiled, a loose cannon.
Drink of choice:Rum and Coke
Hobbies:Movies, music, house thrashing, snow monkey sculpting, and good old fashioned lovin'.
Favorite Big Hurt Endeavor:Knights on Chargers (release date: Fall 2000)
Current Projects: The Thing About Luck, Knights on Chargers,and finding Ms. Right. Please email all inquiries with an 8 x 5 glossy to bighurtproductions@hotmail.com.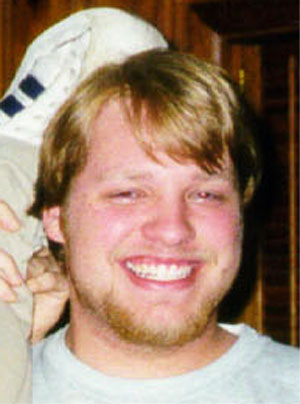 Doesn't everyone comb their hair with a shoe?